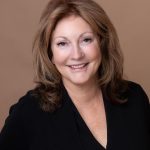 Dora Buck
Associate Broker
About Dora
Meet Dora Buck, a real estate luminary with three decades of experience that have reshaped both the industry and her family's future. From co-owning her own brokerage to embracing a new role at Preslee Real Estate, Dora's journey is a testament to her unwavering dedication and lasting influence.
With a career rooted in passion, Dora swiftly rose to manage her own brokerage, leaving an indelible mark as a leader and expert negotiator. Now, at Preslee Real Estate, she proudly hangs her license and leverages her network to guide clients to the next generation of realtors, including her own daughter and son-in-law.
Dora's impact extends beyond transactions. She's a guiding light, providing insight, forging connections, and shaping ethical excellence. Her legacy is not only about business success but also the pride she feels watching her family thrive in an industry she holds close to her heart.
From independent broker to cherished mentor, Dora Buck's journey embodies resilience, evolution, and an abiding love for both real estate and family. Her story inspires, leaving an enduring legacy for generations to come.