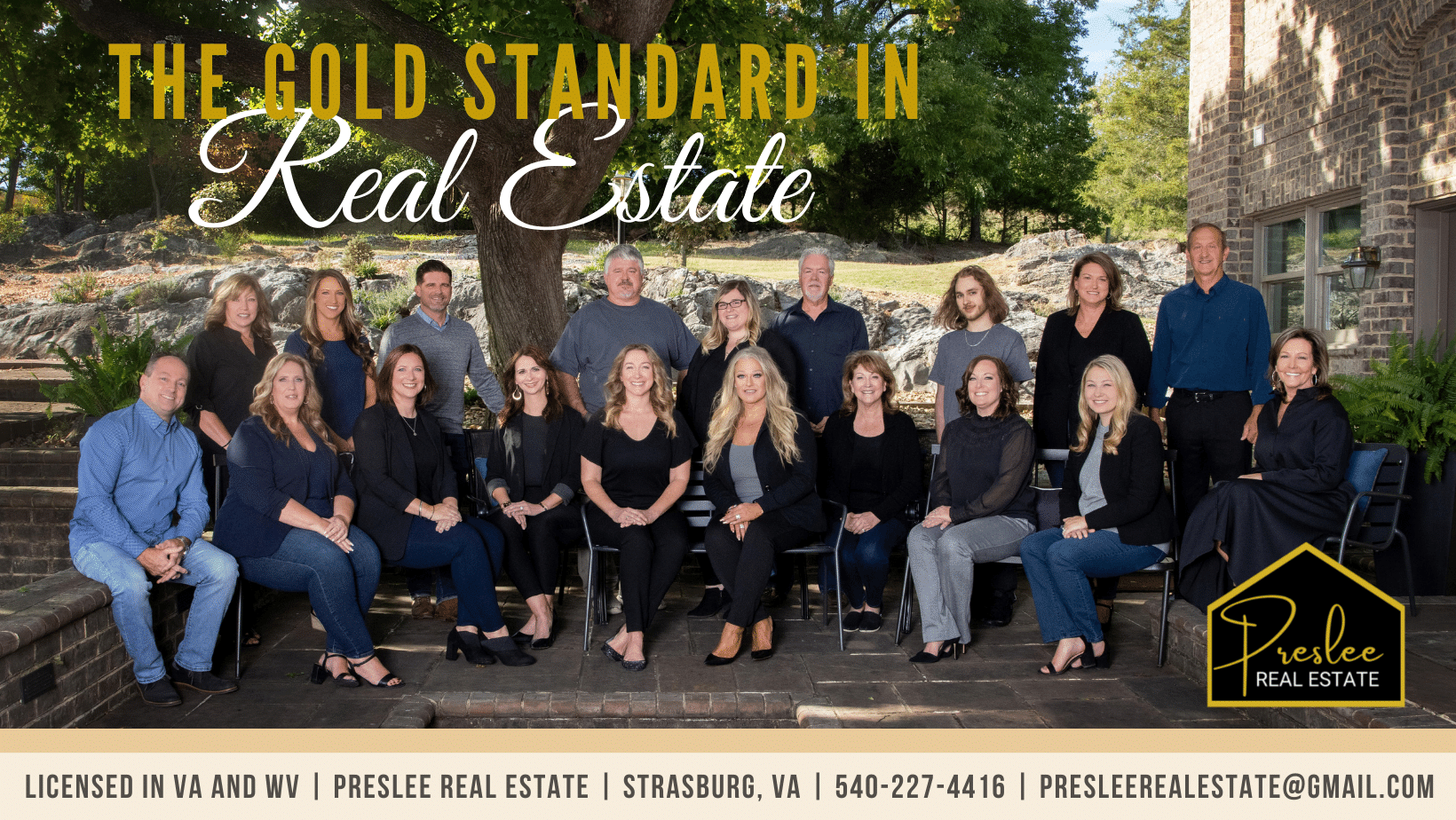 About
Preslee Real Estate
Born and raised in Strasburg, Abby Walters started as a receptionist at Sager Real Estate. It was there in the real estate office that she fell in love with helping people. It wasn't long before she felt the strong pull to get her Virginia Real Estate license at age 24 and has been selling real estate ever since. Throughout the years, Abby has become a top producer and has won many accolades, including "NVD's Best REALTOR® in Shenandoah County" and the 2018 Massanutten Association of REALTORS® Salesperson of the Year. In 2017, Abby's workload brought her to hire an assistant. She also recruited her husband Jamie to become a licensed Realtor in VA to assist with showings. In 2019 she had amassed such a client list that she found herself in need of a Transaction Coordinator and another showing agent. Abby had set a standard of trust, a reputation of expertise, and a level of experience so that even in 2020, under the pandemic conditions, Abby was able to grow her business. In June of 2020, Abby formed Team Abby Walters and brought on two more Realtors and three more assistants. We now have agents licensed in VA and WV.
Her level of success, customer experience, and eagerness to assist clients through the toughest year has now established her as a leader in real estate in the Shenandoah Valley.
Most recently in 2021, Abby realized her wish of becoming the Principal Broker of her own company, and Preslee Real Estate was formed.
Preslee is a combination of both Jamie and Abby's middle names. Preston + Lee = Preslee. Jamie and Abby have had Preslee Homes, which was Jamie's construction company. They've had Preslee Properties which was their rental homes company and they even have Preslee Farms. Now on to their next big dream, their own Brokerage: PRESLEE REAL ESTATE. Abby has had this in her heart for a while and it was finally time to make it a reality. Yes, Team Abby Walters has transferred to Preslee Real Estate and is looking forward to providing an even better service than ever!!
She believes that having a top notch team ensures her clients receive the best possible customer service and client experience. It is ALL about the PEOPLE we meet, the friends we HELP and the community we SERVE. We love what we do! It would be our pleasure to serve you!
Realtors

Administrative Team

Our Listings

What Our Clients Are Saying