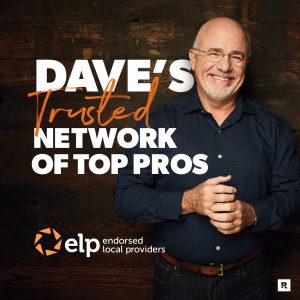 We are always seeking ways to learn and grow as individuals, Realtors and as a team. Personal development is a lifelong process that doesn't end when you complete college or high school. It is an ongoing way to continue self improvement and maximize individual potential. We realize, here in the Shenandoah Valley, you have many options when it comes to choosing a Realtor. A quick google will produce hundreds of names who will claim to be well trained and/or experienced agents. We encourage you to do your research. Read reviews, ask around and study up on your options. Not all Realtors are equal. We hope you know us as trusted experts in our field. We would like to the be the Real Estate Team that comes TOP OF YOUR MIND any time you have real estate needs or questions. We hope that our reputation proceeds us, and you already know someone who has had a good experience with us. To continue to earn your business, we have vowed to constantly be learning and improving our skills, abilities and expertise to best serve you. And now we've added another credential to our resume!
𝘿𝙤 𝙬𝙚 𝙝𝙖𝙫𝙚 𝙖𝙣𝙮 𝘿𝙖𝙫𝙚 𝙍𝙖𝙢𝙨𝙚𝙮 𝙛𝙖𝙣𝙨 𝙤𝙪𝙩 𝙩𝙝𝙚𝙧𝙚?  You may know him from radio or various television talk shows. If you don't, Dave is an esteemed Personal Finance Advisor, an Author, and successful business man all around. Mr. Ramsey runs a multi-million dollar company, but also shares his knowledge on common money management issues with all of us. Most recently, Dave established a vetting program for Real Estate Pros. He wanted to acknowledge the best of the best, through a training series with emphasis on three main areas.
1. Care About You More Than the Sale –  Serve clients above all
2. Realtors that Hold High Standards – ELPs close on more homes than 90% of other agents in their area
3. Share similar High Values – Personal relationships are valued over money
We are proud to announce that we are official Dave Ramsey Endorsed Local Providers (ELPs) here at Preslee Real Estate and Team Abby Walters!!! Our team has completed the extensive Dave Ramsey training, and we are now proud to be Endorsed Local Providers! 
𝙒𝙝𝙖𝙩 𝙞𝙨 𝙩𝙝𝙚 𝙀𝙣𝙙𝙤𝙧𝙨𝙚𝙙 𝙇𝙤𝙘𝙖𝙡 𝙋𝙧𝙤𝙫𝙞𝙙𝙚𝙧 (𝙀𝙇𝙋) 𝙋𝙧𝙤𝙜𝙧𝙖𝙢?
The ELP program is a nationwide service connecting people like you with the top 10% of real estate agents in their area for help with home buying and home selling. We only endorse trustworthy, high-caliber real estate agents who are well-respected in their communities. Through the ELP program, you will get instant access to the right real estate professional for your family.
When buying or selling a house, you want a real estate agent who negotiates the best deal and treats you as their most important client. This continues to be our ultimate goal.
We look forward to providing an even higher level of service to our clients and community!
Seek out ELP's in your area, and know they are well respected experts in your area!